COVID-19 Awareness & Preparedness
The Governor encouraged everyone to go to the kycovid19.ky.gov website for all the latest information.
Resources for PPE Equipment:
Baumann Paper Company – 1-800-860-8891 – Hand Sanitizer
Central Forms – Marty Anderson – 859-494-5523 – Masks
Sky Unlimited – 859-241-2041 – Barriers
United American Supply – 881-1850 – Masks, gloves & hand sanitizer
ANC Promotions – 
ancpromotions.com
 – ANC is a uniform and PPE provider and currently has a large in-stock selection of PPE and sanitizer options including re-usable masks (logo'd options available), disposable masks, KN95's, and sanitizer options. We are offering 10% off of your order for Chamber members with the discount code 
FIRST
 at checkout.
Local Chamber Members that are SBA lenders:
Central Bank – 885-2282
Citizens Commerce – 881-7124
Citizens National – 881-4000
City National – 881-8266
Commonwealth Credit Union – (502) 564-4775
Farmers Bank – 885-9481
First Southern National Bank – 885-1222
Kentucky Bank – 885-6028
Monticello Bank – 724-4180
PNC Bank – 885-2034
Wesbanco – 887-3106
5-20-2020 – Helpful Signs
5-8-2020
5-1-2020
4-27-2020 – PPP loans resume today!
For more information visit SBA Website
4-15-2020 – Updated information from the SBA
4/3/2020 – Updated SBA Loan Information, Stimulus Check Information, Request for Gloves
4/1/2020 – Paycheck Protection Program Information
3/30/2020 – Here are the latest resources for Small Businesses.
In following the Governor's direction, all upcoming Jessamine Chamber Events will be postponed at this time.  We are coordinating with our local Health Department and following any advisement they are providing us.  If you are looking for the most up to date information locally,  please visit www.jessaminehealth.org  
We are working to keep our members updated with the latest information.  Below are links to vital organizations that are going to help us get through this unprecedented time.  
If a member would like us to share updated hours and information about their business, please send an email to info@jessaminechamber.com and we will share these updates.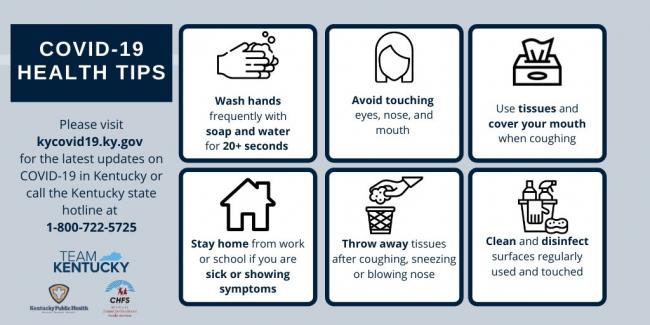 The Jessamine Chamber of Commerce is here to serve YOU!  We are the voice of our industries, the hands of our business leaders and the heart of our community.  Our goal is to make Jessamine County be the BEST it can be!
Our Mission
The Jessamine County Chamber of Commerce exists to advance the prosperity and well being of the business community, particularly its members, with a goal of improving the quality of life in our community.
Quality of Life….what does that mean?  Everyone has a different perspective and objective of what that means for their family, business and life.  We are here to blend those elements together to create a cohesive community that works together for the betterment of everyone around us.
Come for a visit.  Meet our leaders.  Set up your shop.  Plant roots.  Grow your family.  Invest in Jessamine County.  It won't let you down!